Google Integration Set Up
Setting up Google Docs exports:
Head to the Integrations menu.

Click on edit

Expand the Google Drive Integration option and click connect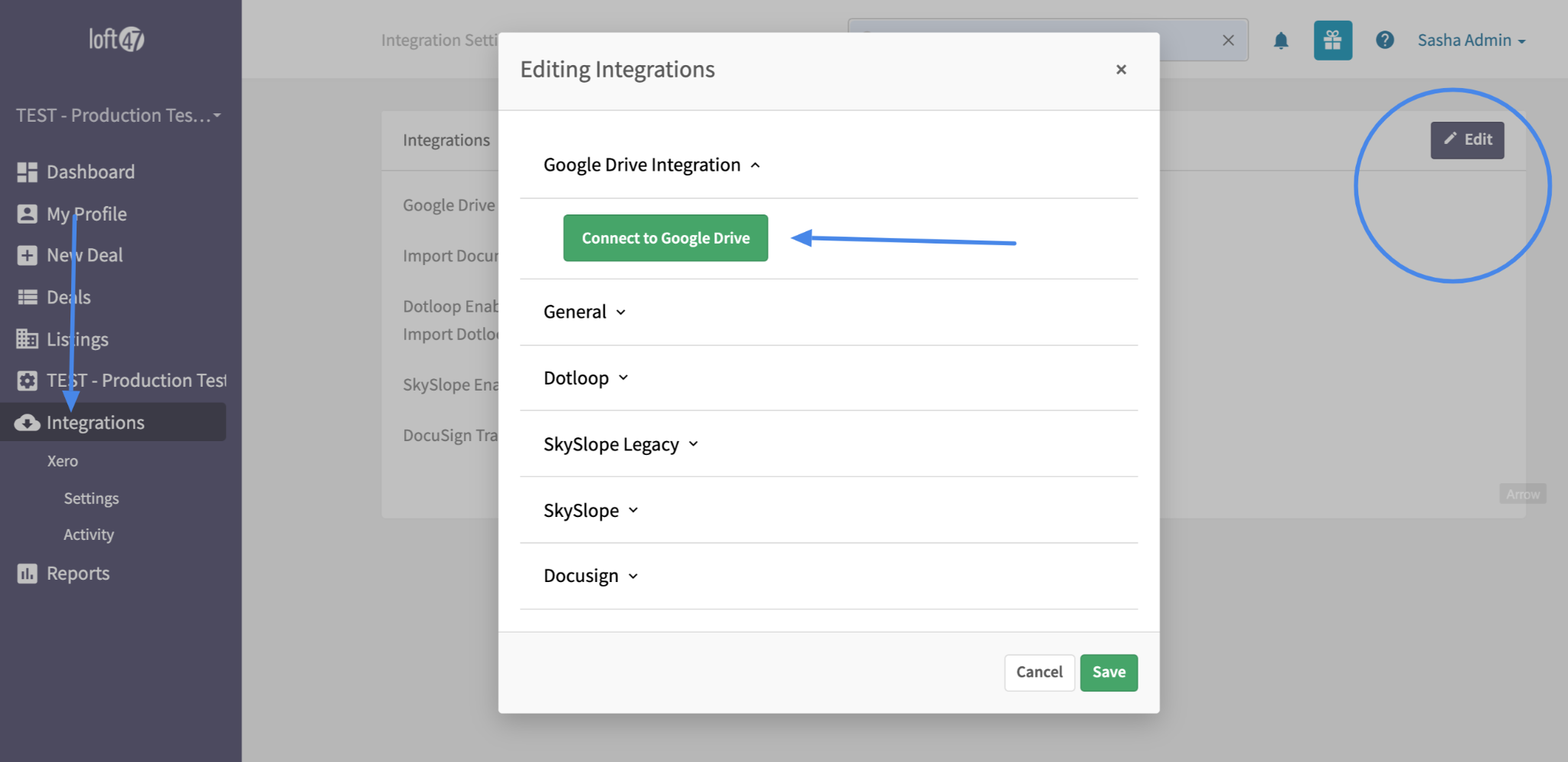 Chose the google account you'd like to connect to: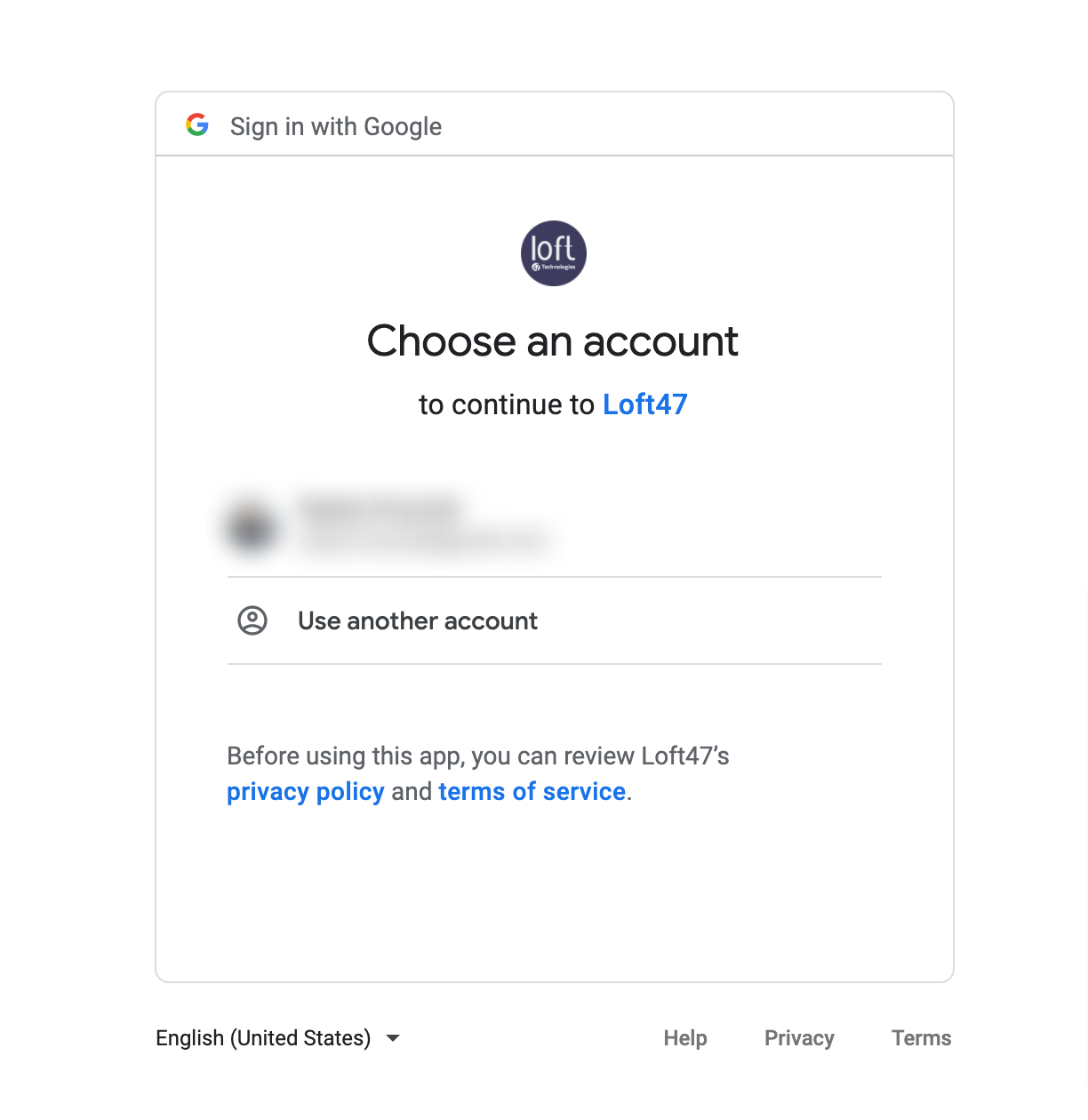 While Google is reviewing our application (usually takes 6 to 8 weeks) you'll see this warning. Please don't be concerned, they just want you to know that our application still needs to be reviewed by their internal team.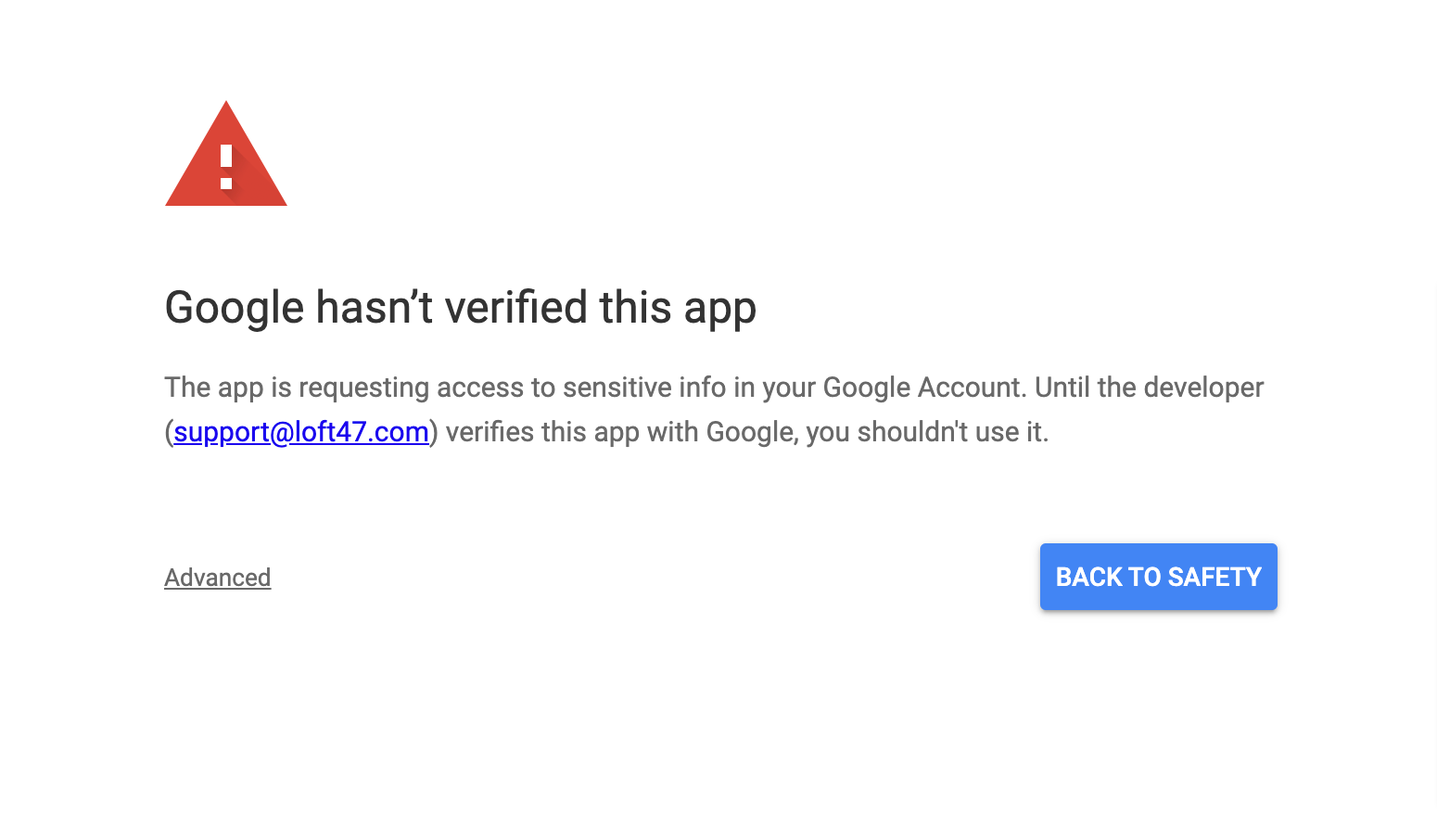 To go ahead and participate as a Beta user you can simply click on "Advanced" to see the option to continue;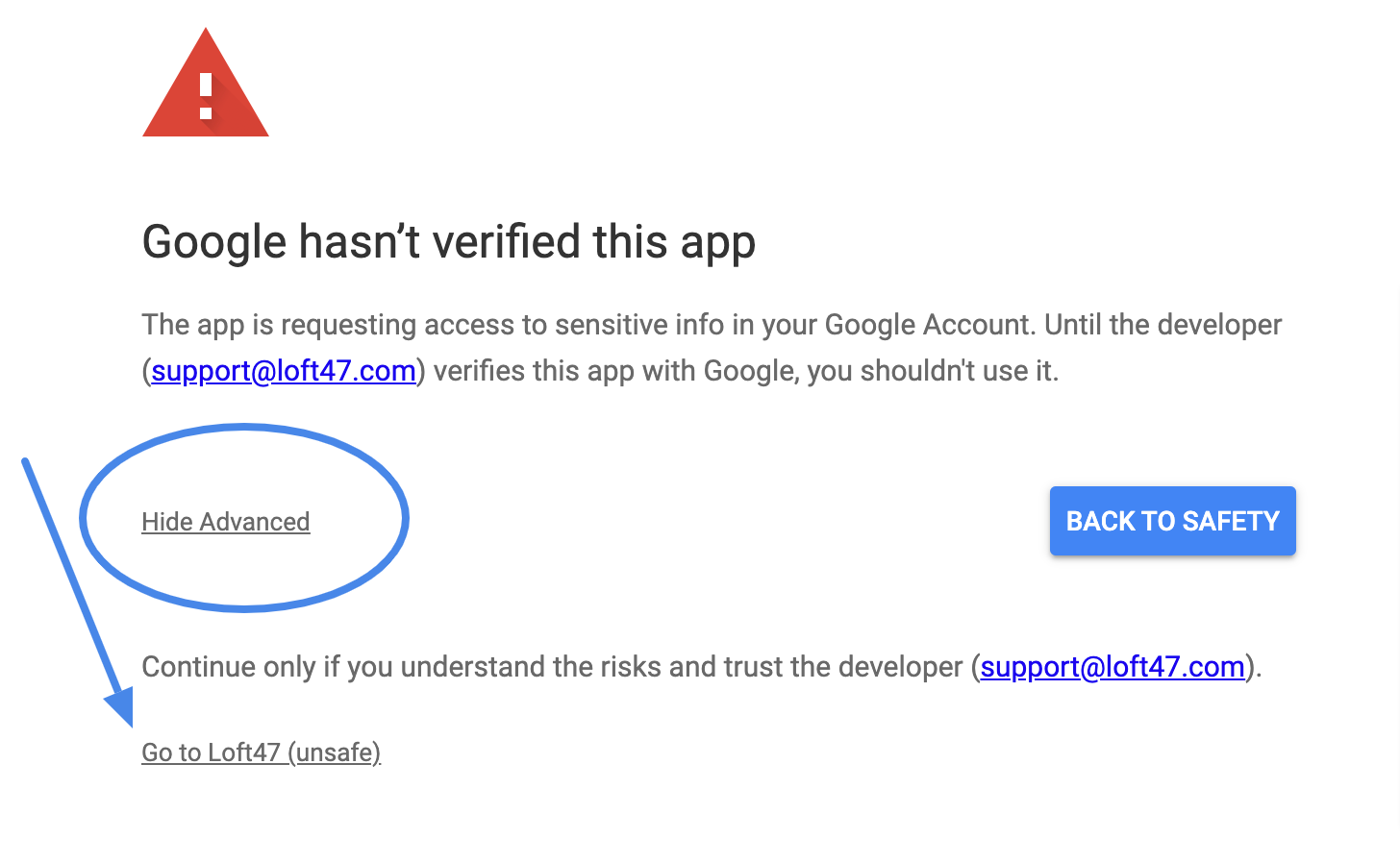 It will ask you to confirm by clicking "Allow"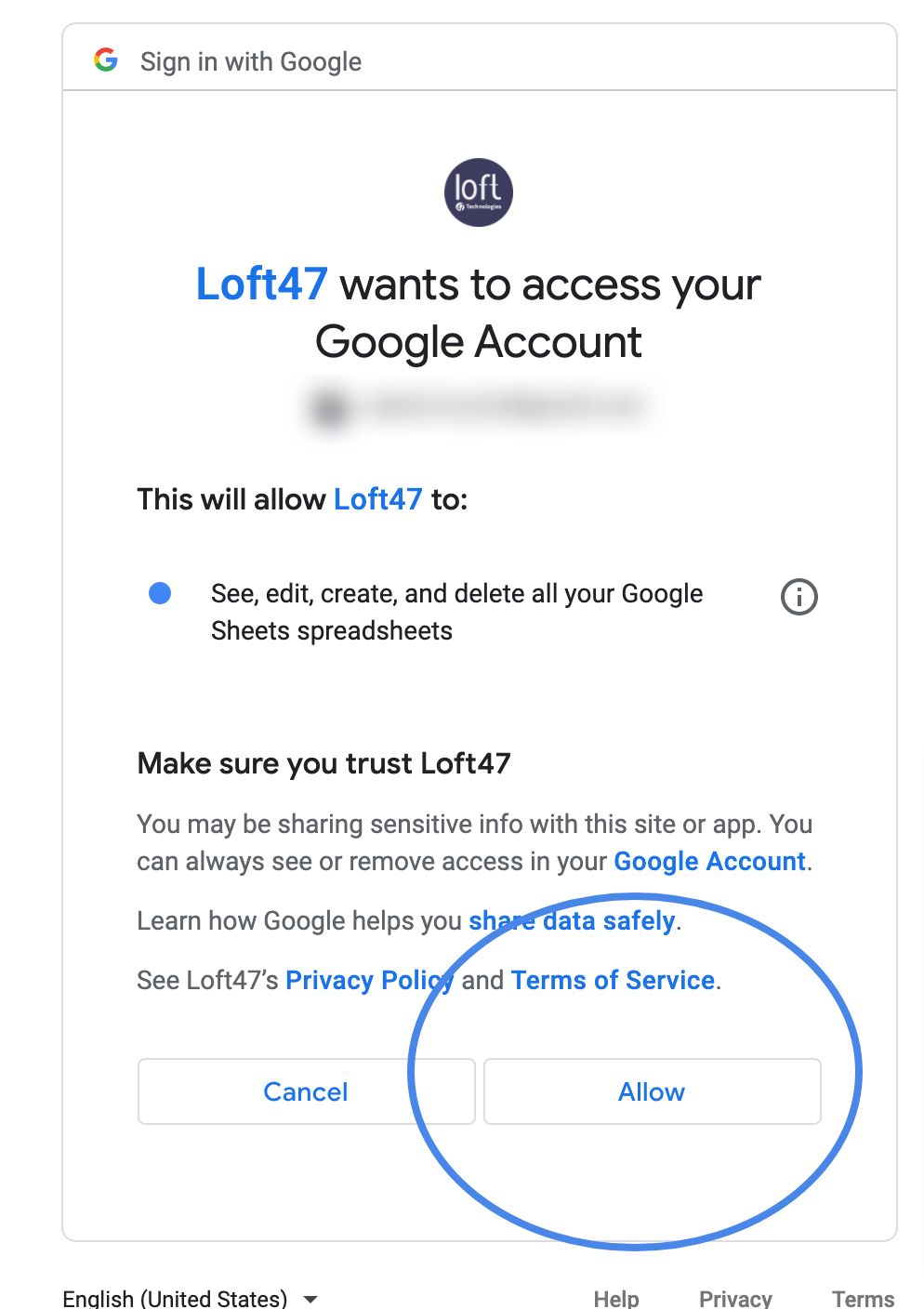 You can now export to google for all reports, the deal index page, see additional fields for your profiles and listings!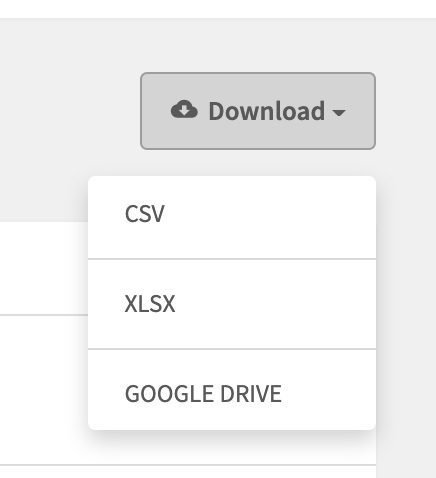 Related Articles

LoftPro - Google Data Studio

Connect Google Data Studio In order for us to enable GDS in your brokerage account you must first connect GoogleDrive, in Loft, via the Integrations page. Follow the steps in this article to connect ...

How to create a Google document in Loft47

HEAD TO INTEGRATIONS & CONNECT GOOGLE DRIVE Go to the Integrations Menu and click on Edit/Google Drive and "Connect to Goole Drive" as shown below - CONVERT EXISTING TEMPLATES TO A GOOGLE DOC ...

Admin Reports & Convert Admin Reports/Email Templates to Google documents to Brand!

Create and add Reports (Admin Report & CDA) We've created the following preset reports for your convenience. These reports replace the previous Admin Report sections and CDA's. Add Admin Report To add your Admin Report to deals, you first MUST add ...

How Loft works with SkySlope

How Loft works with SkySlope Setting up SkySlope The SkySlope integration will save you time by eliminating the need for duplicate data entry. Here are the step-by-step instructions, as well as this video. To set up the integration, ensure you are a ...

Learn about the Loft & Earnnest integration

Use EARNNEST within Loft to request funds! About Earnnest Earnnest Admin Dashboard How it works in Loft The Earnnest button will appear at the top on any deal with a US address. From there you will be redirected to your login at Earnnest Proceed ...