How Loft works with SkySlope
Setting up SkySlope
The SkySlope integration will save you time by eliminating the need for duplicate data entry.
Here are the step-by-step instructions, as well as this video.
To set up the integration, ensure you are a SkySlope Administrator for your Brokerage.

Enable your SkySlope integration by navigating to Loft>Integrations> Click Edit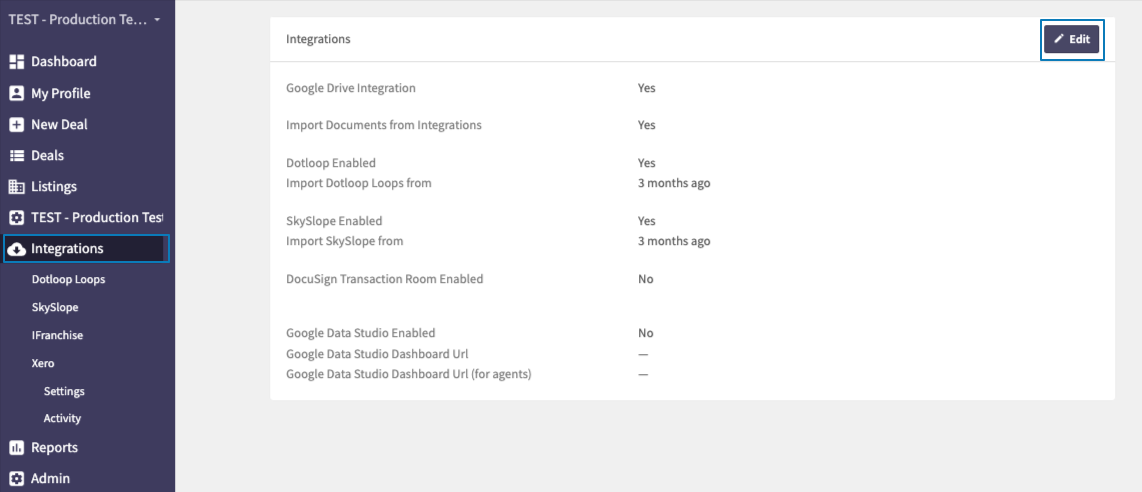 Expand the Skyslope section>check the Enable checkbox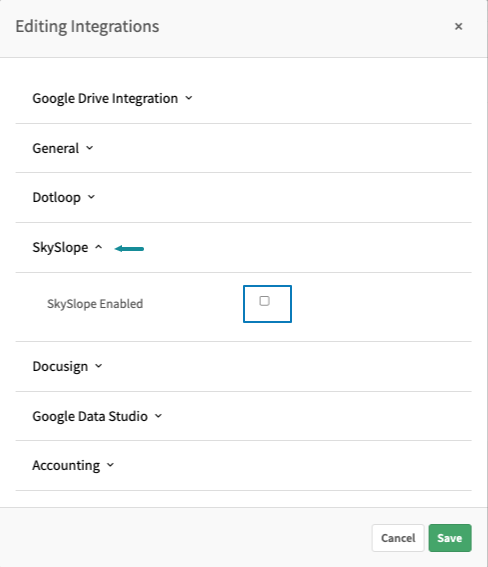 Choose the time frame you want to import deals into Loft from the Import SkySlope From dropdown field.


Head to SkySlope>My Account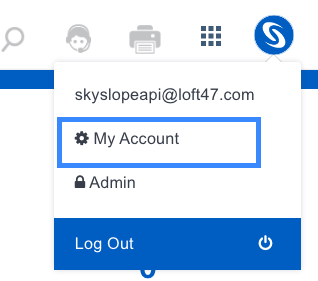 Click the Integrations tab

Click Generate button to generate the API Key & Secret & download or save that information for the next step.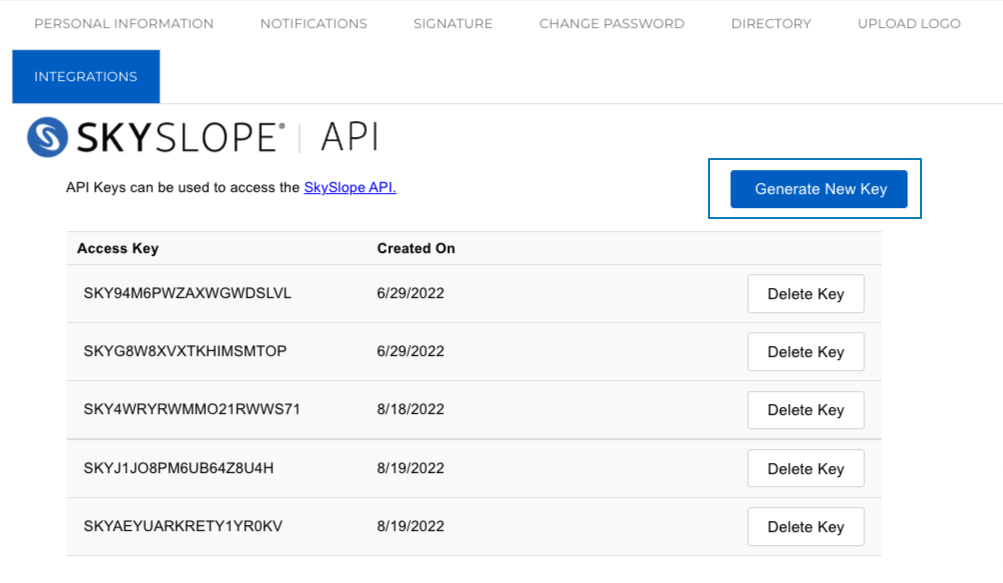 This will generate your Access & Secret Key, you can either copy each key or download the keys.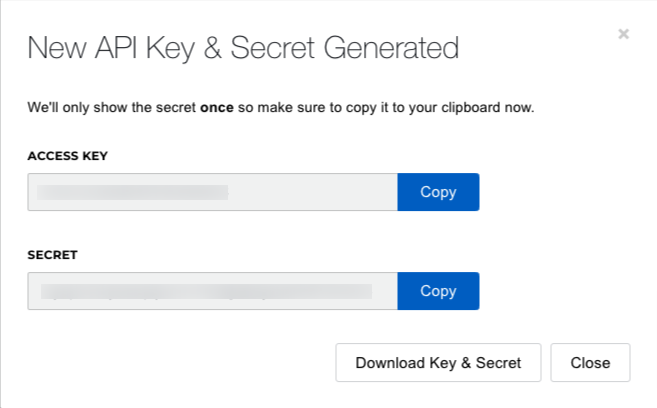 Head back to Loft47>Integrations & select the SkySlope menu and click Connect SkySlope.

You will be prompted to enter your Access Key & Secret from the previous step.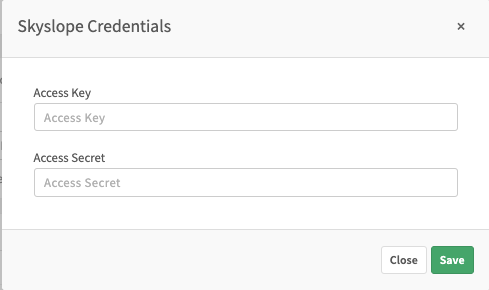 Once you have completed this step, you are connected to SkySlope!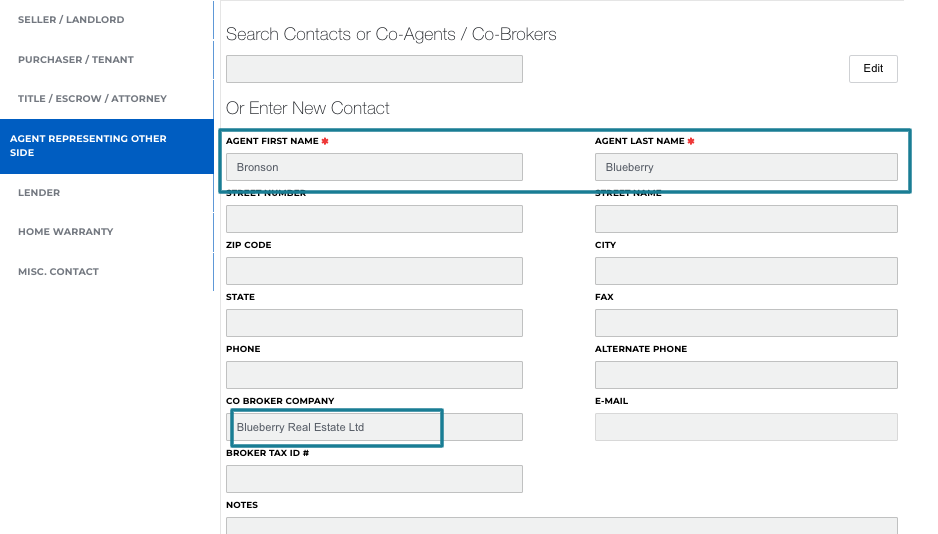 The organization name matched exactly and was then imported into the deal like so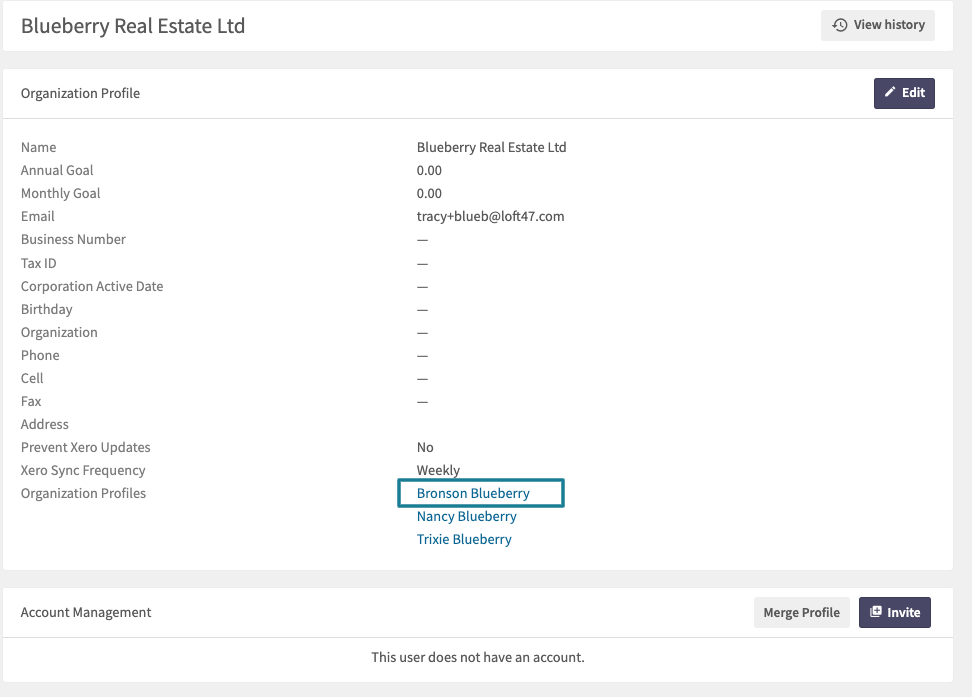 So as long as the names match exactly, your co-broker contacts will merge to their respective org profiles in Loft. If you find they're not matching, we suggest you check the spelling on the contact in skyslope and make sure it doesn't have superfluous spaces, punctuation, etc.